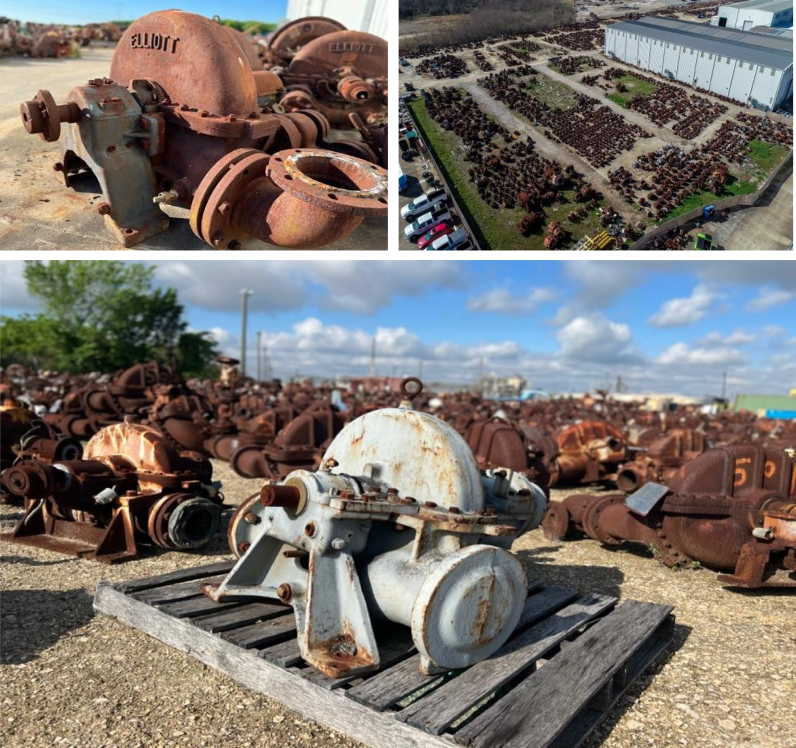 Revak Keene Turbomachinery owns hundreds of complete steam turbines, gearboxes, pumps
as well as over a 150+ individual steam turbine and compressor rotors. We can provide component parts such impellers, shafts, bearings, blades and bladed wheels. Our large inventory enables us to provide a quick delivery at a price that is always less than the OEM. All parts are guaranteed to fit your equipment and perform as designed. Revak Keene Turbomachinery can reverse engineer any component for obsolete steam turbines. Some of the major brands we provide engineering, parts and service for are as follows:
Our parts division has thousands of steam turbine parts. Our normal stocking inventory includes: complete turbine rotors, turbine wheels, radial and thrust bearings, carbon rings with springs, steam chest parts, reversing sectors, shafting and other hard to find obsolete parts
We manufacture new inventory from a large database of archived drawings. We can supply parts for most steam turbines. Please call us for pricing and delivery of your steam turbine parts.