Careers
Any forms submitted through the internet are considered Preapplication Questionnaires only.
Applications must be filled out on site, all applications and interviews are by appointment only.
Service Engineer
La Porte, TX
Service
Receptionist
La Porte, TX
Administrative Support
HR/AR Coordinator
La Porte, TX
Administrative Support
X
As a Design Engineer, you will be responsible for a wide variety of opportunities in the in our service department. From researching and quoting future potential service opportunities, to being the design lead on multiple service projects where you will be responsible for developing and carrying out repair solutions. Responsible for shifting priorities to support other urgent unplanned work or help support our team with repair challenges. You will have the opportunity to be part of an experienced service repair team, in which you will learn, collaborate, develop, and execute a variety of repair solutions. You will also have direct collaboration with internal and external customers.
Responsibilities
Working closely with a highly experienced, motivated team of specialists to apply expertise and broaden experience in all aspects of turbomachinery,
Ability to influence existing product designs and new design standard methodologies by providing valuable aftermarket feedback
Sensitivity to factors that may have commercial and/or manufacturing consequences
Support the services business with creating inspection plans, reviewing findings, developing repair plans, supporting shop repairs, and writing reports for existing equipment,
Lead and/or support reverse engineering projects by performing calculations, ensuring drawings are issued to required dates, and completing tasks within allocated budgets
Provide mark-ups and information to direct drafting personnel so that they may correctly revise existing engineering drawings and/or create new engineering drawings
Provide technical instructions to the field in support of installation or troubleshooting activities
Support field service engineers and customers in forced outage recovery programs and root cause investigations.
Communicate and convey ideas effectively to peers, suppliers, and customers, and deliver technical presentations to customers and management
Experience
Licensed Professional Engineer preferred
8+ years of turbomachinery engineering experience
Design experience with strength of materials, structural analysis and machine design. Ability to design using finite element analysis tools
Knowledge and experience in design and, or repair of products
Minor travel required
Bachelors Degree in Mechanical Engineering or equivalent from accredited university/college
Ability to communicate effectively both verbally, in writing, and in technical presentations to customers or management
X
Receptionist Job Description
Schedule: Monday-Friday, 7-4.
Essential Duties and Responsibilities: Need to be very customer-oriented and enjoy working with others in a fast-paced environment. Also responsible for assisting in the warehouse with orders if needed, so this will require some physical labor as well. Basic computer skills.
How to Apply:
Careers@revakkeene.com
Complete an online application on our website https://revakkeene.com/
Benefits Available to Eligible:
401(k)
Dental insurance
Health insurance
Paid time off
Vision insurance
Job Type: Full-time
Schedule:
8 hour shift
Monday to Friday
Pay: $15.00-$18.00 DOE
Experience:
Customer service: 1 year (Required)
Work Location: In person
X
We are seeking a highly motivated *HR/ AR Coordinator* to join our Finance Department in the La Porte, TX operations office.
General Duties and Responsibilities
Maintain and process employee personnel paperwork, including New Hire and ongoing management
Process new hire screening, including background and drug screens
Process terminations as directed
Process all HR data changes
Keep all HR data and the HR system current
Maintain company compliance with applicable Federal and State laws
Assist with benefits enrollment and administration
Serve as employee contact for questions regarding Company programs (both internal policies and outside programs the Company participates in) as they pertain to Company guidelines
Complete employment verifications
Run reports as requested
Assist with employee time clock enrollment
Assist with billing in Quickbooks Online
Send statements and invoices to customer as per portfolio of customers
Daily collections calls to customer and monitor accounts portfolio
Assist with posting incoming money (Checks)
Additional accounts receivable functions including collections and special projects assigned by Supervisor/Manager
Requirements:
High School Diploma
Advanced proficiency with Microsoft Office, especially Excel
Experience working in a high-volume environment (preferred)
Experience:
Microsoft Excel: 2 years (Preferred)
Accounts receivable: 2 years (Required)
Job Type: Full-time
Benefits:
401(k)
Dental insurance
Flexible spending account
Health insurance
Life insurance
Paid time off
Vision insurance
Physical setting:
Schedule:
12204 Fairmont Parkway, La Porte, Tx 77571
sales@revakkeene.com
(281) 427 8800 | (888) 342-1669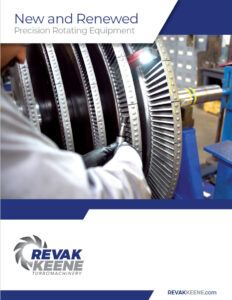 Brochure Industrial
           Storage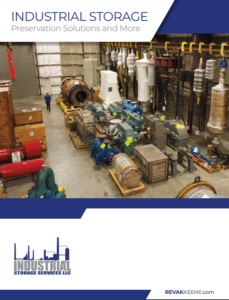 Revak Keene Turbomachinery Copyright © 2022.