Series VII Lube Oil System
Enhance Performance & Extend Equipment Life  
The Series VII Lube Oil System is specifically designed as an auxiliary lube oil system module to provide continuous lubrication for turbomachinery in critical applications. With a standardized design, this versatile system can also be customized with options based on your specific requirements. The results? A system designed for your needs while vastly increasing bearing and shaft life resulting in reduced maintenance and superior unit reliability.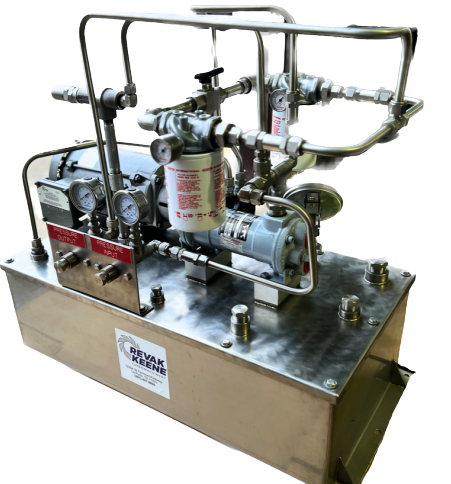 Compact, self contained unit
makes installation a breeze.
Tailored to suit various
applications seamlessly.
Keep temperatures in check
with our standard, water cooled,
heat exchanger.
Ensure smooth operation and
efficient lubrication.
Pre-engineered options to meet
your precise specifications.
Compatible with a wide range
of turbines and rotating
equipment.
Dual filter arrangement to
transfer 'on the fly'.
Stainless steel components ensure durability for long lasting performance.